* Are you curious about Montessori homeschooling, pods or co-ops? or collaborative learning groups?
* Wondering how to get started?
* Got questions like how to be the parent and teacher, how we can support socialisation while homeschooling, and juggling multiple ages/personalities/interests?
Then this is the workshop for you.
Pilar is an experienced Montessori guide and the go-to source for Montessori homeschooling.


You will walk away with a clear path for your Montessori homeschooling journey be it a family setting, co-op, pod or collaborative learning group. Great for homeschooling 3-6 and 6-12 year olds.
Bonus: Maria Becerra will join us to share her experience with bilingual Montessori homeschooling
What this workshop covers
In this workshop, we will explore:
different ways of homeschooling:

family-centered homeschooling

Montessori co-op

collaborative learning group

Montessori pod

how to get started with Montessori homeschooling, for example:

what materials to choose

how to set up your home

do you need a 3-hour work cycle? etc

issues that come up during homeschooling, for example:

how to homeschool children of different ages

how to meet their social development needs

how to know what is learning and what is not

how to be the parent and teacher

Maria Becerra will also join us to discuss how they do bilingual Montessori homeschooling
Pilar and Maria will also make time to answer your questions.
To register
This was a live online workshop. If you missed it, it's still possible to purchase the recording here. And it will feel like you were there with us.
Length: 2 hour seminar + Q&A
Cost: US$29 + any taxes - payment is possible by Paypal or credit card
To register: Click HERE
Accessibility: Closed captions are available
SIGN UP AND VIEW TODAY! And you have unlimited access to this workshop. Watch it right now, or at your own pace, and come back to it anytime as your child grows.

20% of the profits from these online workshops is donated to Educateurs Sans Frontiers

Testimonials
"Pilar, you warmly embraced my worry, as a mother and a homeschooler yourself, and set me on a path to discover how my children could thrive utilizing Montessori principles in a homeschool environment." - Erica, Homeschool mom of two
"I appreciate how Pilar is always willing to make time and answer in detail, sharing personal experiences and being a sounding board." - Junnifa Uzodike, Co-author of "The Montessori Baby", school owner, and mom of three
"I'm so thankful that you're presenting parents with an alternative to the Instagram homeschool set-up." - Deborah, Homeschool mom of three
Pilar is a former Montessori child who re-discovered Montessori at the age of 30. She did her Master's degree in Montessori Education and trained to be a Primary and Elementary AMI Montessori guide. She also became a certified Positive Discipline classroom and parent facilitator. 
For a long time, her happy place was in the Montessori classroom. Over the course of twelve years, she guided Primary and Elementary children at three Montessori schools. Her two children attended Montessori programs from the time they were toddlers, and they followed the Montessori principles at home.
Sadly, the disturbing trend towards increased academic pressure and standardized testing eventually crept into their local Montessori community. So they made the best decision EVER - they jumped into homeschooling!
Through her company Mainly Montessori she guides and empowers parents who want to homeschool with the Montessori approach. In addition to her online mentorship work, Pilar also runs a Montessori homeschool learning community in the mountains of Southern California, where she lives with her husband, two elementary-aged children, a dog and a bunny.
Maria has been informally homeschooling since her oldest daughter was born. Homeschooling was not something she considered as an educational option but it was definitely brewing in their home during the preschool years. When they had to enroll their first born in school, homeschooling became a viable option. Being raised in traditional educational systems, she wanted to use a 'different' method of education with her daughters. The universe of homeschooling is vast but when she learned of Maria Montessori in her early mom years Dr Montessori's philosophy immediately appealed to her. As a former career counselor who was consumed in the world of higher education and being an agent of social change, she was fascinated by how Maria Montessori worked with children whom society did not want to invest time in and viewed as 'lacking educational potential'. Dr Montessori believed in the potential of every child and that children should develop intrinsic motivation! She knew then that Dr Montessori's philosophy about children was aligned with her values.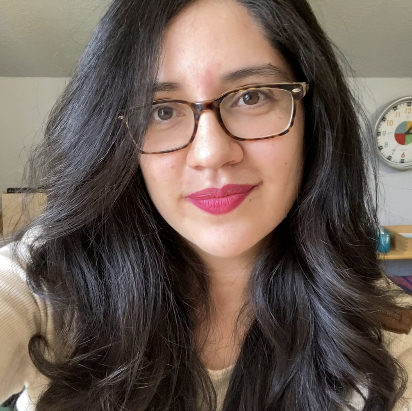 Available in days

days after you enroll

Montessori homeschooling