Start today + work at your own pace
- with lifetime access -


take as long as you need and come back to it any time
LET'S SET UP MONTESSORI PLAYGROUPS AROUND THE WORLD
A 2-week intensive online workshop that will help you set up a Montessori playgroup step-by-step.
We cover all the questions I get asked like:
how to get started
what materials you'll need
tips to find a great location
how to spread the word
examples of materials to use with parents
an example of a budget to guide you
and the work you need to do on yourself to be able to help parents
I can't wait to see Montessori playgroups starting all around the world and helping families introduce Montessori principles in their home in this way.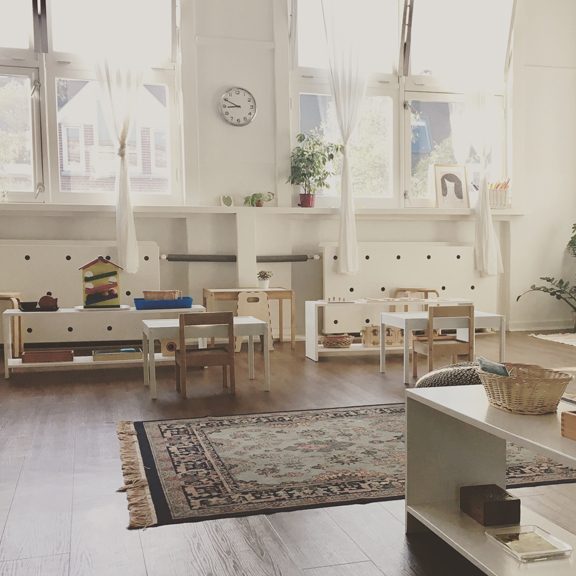 Of course you can work all this out yourself.
But if you want to learn from someone with over 10 years experience running their own playgroup for infants and toddlers (Jacaranda Tree Montessori in Amsterdam) and working in Montessori for 15 years, you can skip the mistakes and get started now.
All step-by-step.
Perfect for trained Montessori teachers but also for parents wanting to self-organise and set up their own playgroups in their homes.
I'm going to give you a peek behind the scenes and share all my secrets to running a Montessori playgroup with you.


You will receive:
comprehensive lessons covering everything you need to know to get started -

the lessons are in both video and written versions depending on what you prefer

PDF checklists to download
interviews with my favourite Montessori playgroups around the world
10+ hours of recordings of Q&As from past participants
after the course you will receive access to a private Google group to connect with others
and many more bonuses
I hope you can join me and help to create high-quality Montessori playgroups around the world.
And keep spreading peace and positivity one family at a time.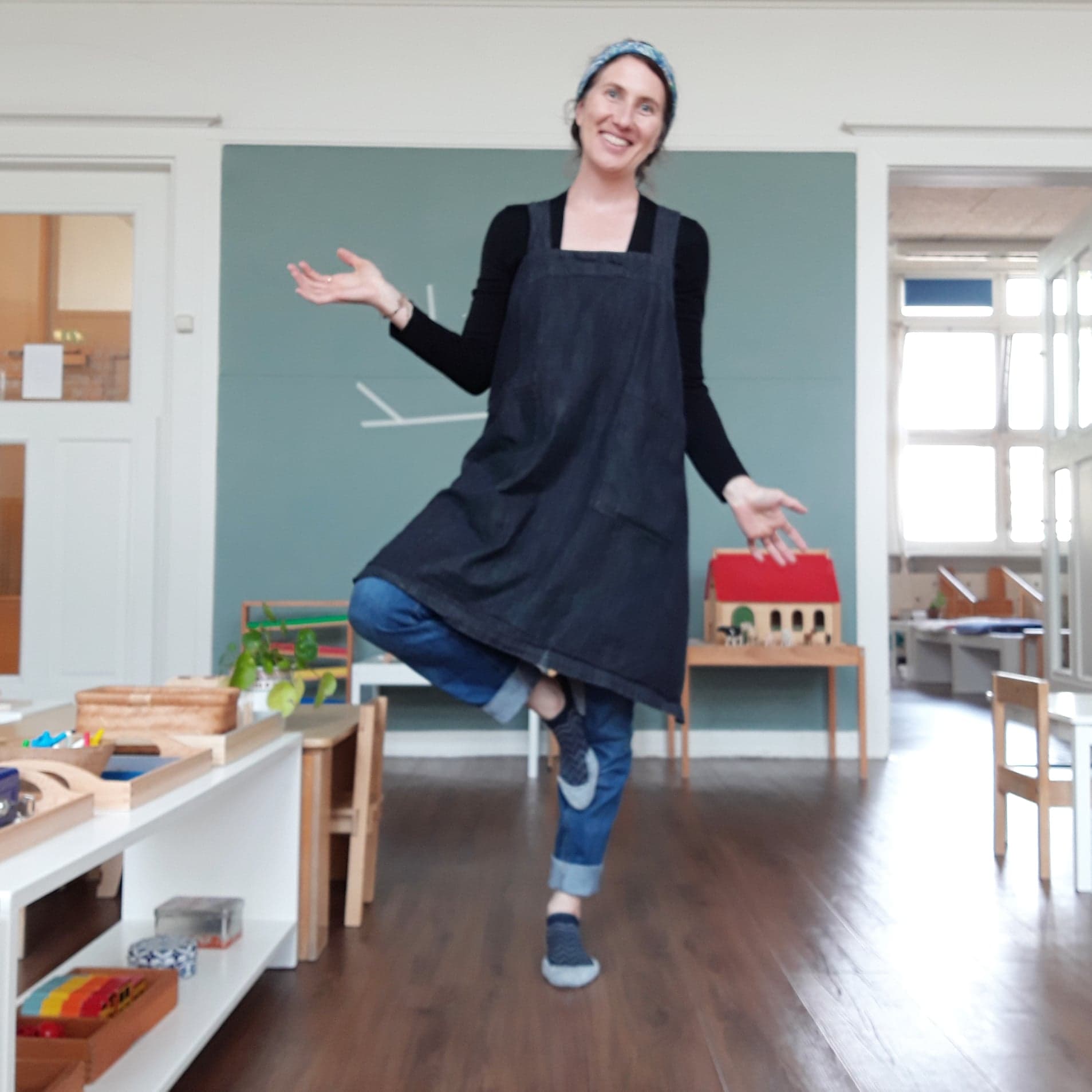 Testimonials
"Unbelievable amount of information and invaluable resources! It's obvious that a LOT of work went into this well-organised course! Thank you for sharing and reminding us what Montessori is really all about." - Patty, Canada
"THANK YOU SO MUCH. It was worth every penny...This bootcamp was all I needed and more! I'm so excited." - Carmen, Nicaragua
"A million thanks Simone for an incredibly interesting, enriching and very inspiring two week bootcamp! I am so excited about all the fabulous information, very practical tips and tricks and invaluable experience you and the others shared and which made me think about my own dreams further and puts everything in quite a realistic light!" - Karen, Austria (living in Indonesia)
"Wow! This course has been so comprehensive and enjoyable, too! So inspiring and beautifully put together. I love it and am sad to see it end." - Jacqueline, US

Lessons include:
Why a Montessori playgroup
Looking for a location
Materials you'll need + setting up your classroom
Planning your groups
Finances - including an example budget
Tips for working with children
Tips for working with parents including ideas for successful parent education
Preparing yourself as the guide
Getting the word out about your playgroup including social media
BONUS: Interviews with my favourite Montessori playgroups around the globe
BONUS: List of resources to get you started from where to find materials, useful software to run the group, and people who can help you further
BONUS: Examples of handouts I use with parents in my classes
And more...
About Simone
The course will be run by Simone Davies, owner of Jacaranda Tree Montessori, a Montessori playgroup in Amsterdam established in 2008. Simone runs her Montessori playgroup every day serving 60-100 families a week.
Simone is an AMI-trained teacher working in Montessori since 2004 and has two children (now young adults) who attended Montessori school. She also studied Business at university gaining a double major in Accounting and Management. So she is delighted to share the intersection of her passions with you to get you started running your own Montessori playgroups.
Simone is also the author of The Montessori Toddler and the popular blog and Instagram The Montessori Notebook.
"I love working with parents and their children so that the whole family can benefit from Montessori 24/7. Attending a Montessori playgroup with my children changed how I parent my children. And I want to help even more families have this opportunity.
Running a Montessori playgroup has been the most rewarding job even though it never feels like work. I get to play every day, connect with young children, and support their families.
And it can easily be structured around having your own family. I still take 12 weeks of holidays to be with my own children and set up my classes so I could do school pick-ups."
- Simone Davies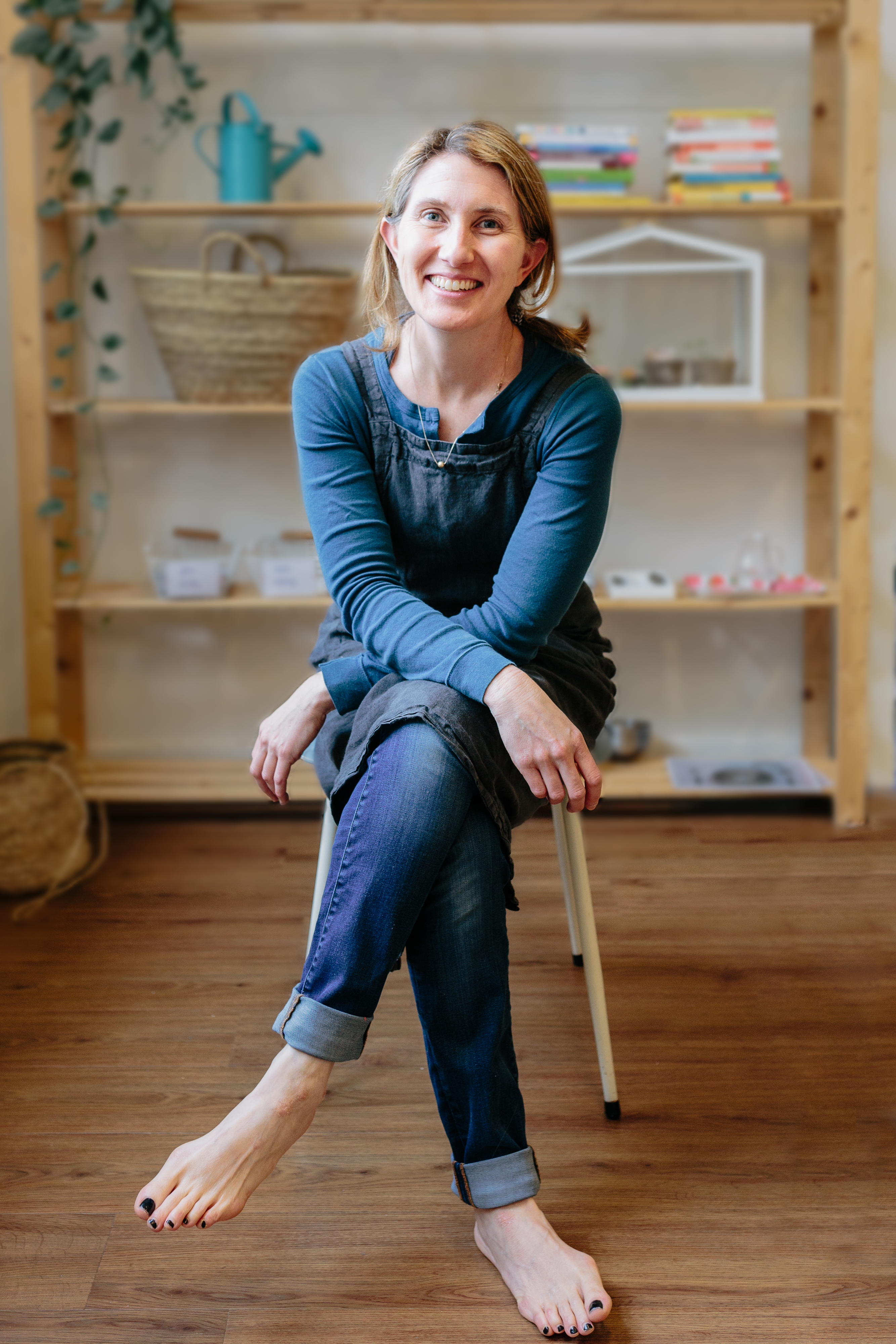 Frequently asked questions
1. Do you need to be Montessori-trained to follow this course?
No. You don't need to be Montessori-trained to follow this course. I do believe that in order to run a high-quality Montessori playgroup, it is best led by a Montessori-trained teacher. So I would highly recommend following a Montessori training as well. This is not a replacement for a Montessori training.
2. I'm not available for the full two weeks. Can I still join?
Yes, this is a self-study course and you'll have lifetime access to all the lessons and bonuses. Work through the lessons at your own pace and come back to review the materials any time in the future as your playgroup grows.
3. Would this be suitable for a home-based program? Or for a playgroup for 3-6 year olds?
Yes, most of the same principles would apply for setting up a playgroup in your home, using homes from a group of parents, or for programs where you use a temporary location or for a different age group. 
4. Will I receive a certificate of completion?
Yes, you can request a PDF certificate of completion that you have followed this online training.
5. How much time will I need to complete the course?
You will receive a lesson with a short video around 10-15 minutes every day (there is also a written version if you prefer). There are six recorded Q&A calls from past participants (around 2 hours each). And there will be interviews sent during the course (about 20 minutes each). By the time we complete the course, you will have a full kit of information for creating your own Montessori playgroup.
6. Can I pay in instalments?
Yes, you can pay now in full for US$399 or in 2 instalments of US$225 (total cost US$450). The price will be adjusted for any taxes applicable in your area.
7. What is a Montessori playgroup? What ages is it for?
A Montessori playgroup is a class for parents to attend with their child in a Montessori classroom, usually once a week for 2 hours. I have run classes for babies, toddlers and preschoolers (up to 4 years old) and the ideas could be adapted to any age group, including pre-natal classes.
8. Is this course suitable for anywhere in the world?
Yes, the information can be applied to setting up a Montessori playgroup anywhere in the world. Although I don't know local regulations around the world which you'll need to check.

More happy testimonials
"Your courses are always very informative and this one was loaded with immensely practical and useful advice. It must have taken you a lot of time to put it together in such a clear and sensible format. I particularly value your tips on how to work with parents and on the business side of the playgroup. I really feel empowered to improve and expand in what I already do." Ania, Australia
"Thank you ??so much dear Simone for this amazing bootcamp! For all the precious information that you have put together with so much love and passion. For your time and dedication. Thank you. It was amazing!" Elena, Italy (living in Germany)
"I'm blown away with the amount and caliber of information provided for all your lessons. Thank you so much, Simone, for putting this treasure trove of resources together. They are an incredible tool and support in spreading Montessori in our communities. I am humbled and inspired." - Michaela, US