* Are you wanting to understand your preschooler better?
* Needing more ideas about Montessori activities at home as they grow?
* Wondering how you can set up your home to give them the independence they need?
* And wanting to know how to get some cooperation with bedtimes, eating and the daily battles?
All of a sudden our toddler starts to turn into a preschooler – they are a curious, rational thinker, and a conscious learner. Jeanne-Marie will guide us through how we can incorporate the Montessori principles at home with our preschoolers to keep them engaged, to understand their development and perspective, and to bring more calm into your days with your child.
This is not a workshop about homeschooling for 3-6 year olds. This is how you can apply Montessori at home with your preschooler, even if your child is not attending a Montessori school.
What this workshop covers
In this workshop, we will explore:
1. What Montessori looks like for the 3-6 year old child
2. Understanding how we can support them best
3. Which Montessori activities to include at home (and which to leave in the classroom)
4. How to set up calm and engaging spaces for them
5. And how to cultivate more cooperation with 3-6 year olds – including setting kind and clear limits when needed
To register
This was a live online workshop. If you missed it, it's still possible to purchase the recording here. And it will feel like you were there with us.
Length: 2 hour recorded seminar + an hour of Q&A
Cost: US$29
To register: Click HERE
Payment is possible by Paypal or credit card. You will have access for unlimited time.
Accessibility: Closed captions are available
20% of the profits from these online workshops is donated to Educateurs Sans Frontiers

Testimonials
"When I first met Jeanne-Marie I knew nothing about the montessori methods. We were fortunate to have her as my son's first Montessori Primary guide for his 3-6 years. After learning a bit about Montessori while my son attended the toddler environment, we really saw its benefits when he entered the primary environment with Jeanne-Marie. Her temperament was perfect–stern when needed but always encouraging and supportive. My son left her classroom with the best attitude I could hope for in a child. She really fostered his desire to learn and to this day never dislikes school, even when he is facing a challenge. He knows how to behave in a group, is super helpful with all practical life in our home and has great self-esteem. I really credit Jeanne-Marie with giving him (my son) his desire to learn and laying the foundation for his overall social behavior! He is an excellent role model for his three younger sisters." – Dana Gabriel, mother of four
—
"Honestly, the best way I've spent two hours in a long time! This is full of easy yet wonderful ways to enhance your child's experiences in their own home. And you don't have to run out and buy a ton of specialized resources or toys; most of the items are already in your house. I came away from this workshop totally inspired to refocus DD's home activities.
This class is awesome!!!! If you haven't taken one yet, please consider it!! It completely changed some of the ways we parent and interact with our DD and has made so much "click" for us. You won't regret it!!!! Or send DH so he can learn everything you've been trying to tell him but he needs to hear from a stranger/expert before he'll believe it!" – Dalal Daisy Dweik
—
"We quickly implemented Jeanne-Marie's advice and not only did the tantrums cease, but the woman in line in front of us turned and said 'I am a Kindergarten teacher and what you just did was fabulous! Parents don't know how to discipline anymore and that was wonderful to see!' " – Lili Gould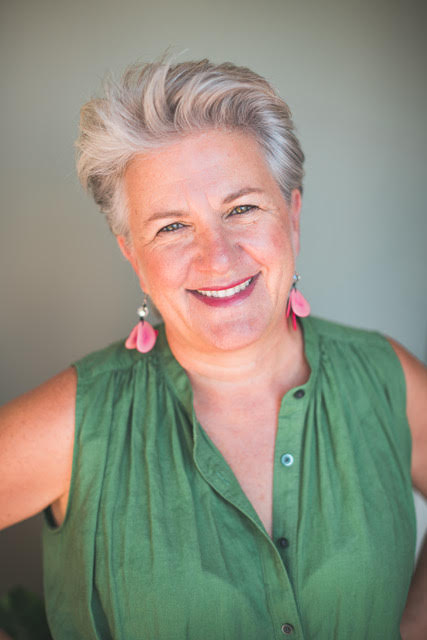 About the trainer


In her work with parents and families, Jeanne-Marie draws on years of expertise and credentials: two AMI Montessori certifications for birth through age 6, years of experience in the Montessori classroom, a certified Positive Discipline Parent Educator, and two decades of firsthand parenting knowledge.
She has traveled the world – from Russia to China – speaking about the Montessori philosophy and positive parenting, published a book on Montessori ("Les 100 règles d'or de la méthode Montessori" in French – English version coming soon), and has a wonderful podcast, The Art of Parenting.
Jeanne-Marie is passionate about building a supportive community for parents worldwide so they don't have to feel like they're alone.
Available in days

days after you enroll

Montessori for Preschoolers